Welcome to the study of the Alexander Technique
Jean-Louis Rodrigue and Kristof Konrad have been teaching the Alexander Technique in theater and film for the past 34 years.They are internationally known as two of the most sought after acting coaches and performance experts in the industry and they have worked with many of the top actors including Leonardo DiCaprio, Hilary Swank, Juliette Binoche, Josh Brolin, Chris Pine, Cobie Smulders and many others.
Read More. . .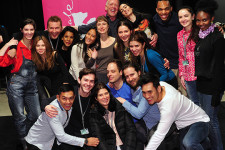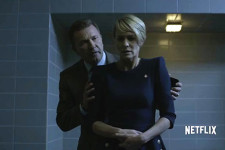 February 1st, 2015
KRISTOF KONRAD IN HOUSE OF CARDS SEASON 3
Alexander Techworks' teacher and co-founder, Kristof Konrad, appears in season 3 of the highly acclaimed Netflix drama House Of Cards starring Kevin Spacey. (Spacey won the 2015 Golden Globe Award for Best Actor in a Drama Series for his...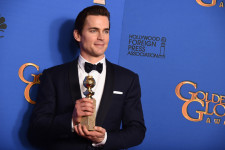 January 11th, 2015
Congratulations to Matt Bomer for his Golden Globe win for Best Supporting Actor in a Series, Mini-Series, or TV Movie for HBO's The Normal Heart. Part of Matt's preparation for the role included working...
January 2nd, 2015
"LOVE AND MERCY" & "WAR AND PEACE" FOR PAUL DANO
Paul Dano has become known for his uncanny ability to venture ever so deeply inside the skin of his characters. Part of his research and preparation is studying the Alexander Technique and working with Jean-Louis Rodrigue...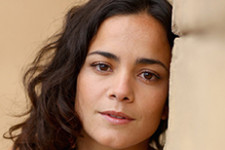 January 1st, 2015
ALICE BRAGA IS "QUEEN OF THE SOUTH"
Congratulations to our student, Brazilian actress Alice Braga (Elysium, I Am Legend, City of Gods), who is currently filming a one-hour drama pilot, an adaptation of Arturo Perez-Reverte's best-selling novel: La Reina Del Sur. Alice spent...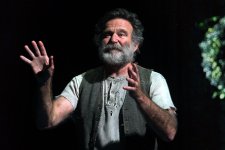 August 14th, 2014
Jean-Louis remembers Robin Williams: Robin Williams was wildly funny and inventive, deeply sensitive, and a profoundly generous person. During his training at Juilliard, Robin studied the Alexander Technique with Judith Leibowitz, the first Alexander...