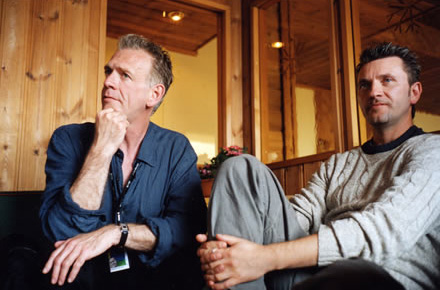 Welcome to Alexander Techworks. For over 100 years actors, dancers, singers, musicians, athletes, and members of the entertainment industry have used the Alexander Technique in order to be more effective on stage, in front and behind the camera.
Benefits to be gained include release of restrictions, increased coordination, effortless movement, fuller capacity of breath, improvement of the use of the voice and speech, increased tone in the musculature, and a stronger sense of presence.
Alexander Techworks offers private instruction, on-going group classes, and intensive workshops in Santa Monica, West Los Angeles, Hollywood, throughout the U.S. and Canada, and internationally.
Enjoy exploring our website,
Jean-Louis and Kristof