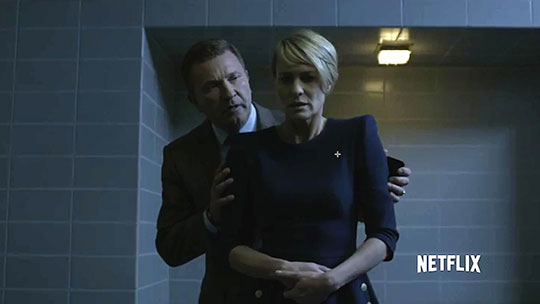 Alexander Techworks' teacher and co-founder, Kristof Konrad, will appear in season three of the highly acclaimed Netflix drama House Of Cards starring Kevin Spacey. (Spacey won the 2015 Golden Globe Award for Best Actor in a Drama Series for his role).
Kristof reflected about his time working on the show: "As an actor, it doesn't get any better than working on set with people like Robin Wright or Kevin Spacey. I felt the heightened awareness in the air that forced me to be present, to listen with my blood, to be available."
House of Cards will premiere its third season on Netflix on February 27, 2015. Click here to see Kristof in the trailer for Season 3.